5 Reasons for Dental Implants
Eat the food you love.
There's nothing more satisfying than eating your favourite food. Don't let missing teeth get in the way.
Dental implants don't decay.
Dental Implants have a great advantage over regular teeth. That is, they don't decay like natural teeth do. They are prosthetic and therefore have an advantage to natural teeth. If you've had a history of poor oral health, this can be a great solution for replacing teeth.
You will maintain natural bone.
This procedure prevents bone loss by restoring consistent bone stimulation - something crucial to your oral health.
Read more on bone stimulation / Bone Resorption.
Join the thousands of satisfied customers.
Dental professionals have performed thousands of implant procedures for over 40 years. You can trust the stories of the countless people that have made the choice to go with implants.
Read more on the history of dental implants.
A smile is powerful.
Smiles are the most highly recognizable facial expression and are notoriously known for being contagious. Replacing your teeth with implants makes smiling with confidence easy.
Mouth Makeover:

Charlene Sparling and "Shine 4 One" Contest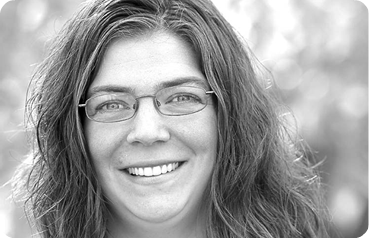 Charlene Sparling of Winnipeg, MB struck gold when she received the "Shine 4 One" free mouth makeover. Dreams came true and joy welled up when this Winnipeg women heard the news that she would receive a completely redesigned smile. Could she have the next million dollar smile? Although the treatment she received wasn't worth a million dollars, it would have never been possible without the generosity and skills of dentist Dr. Brent Wong and denturist Brock Vandor who specifically chose Charlene for the makeover.
About three years ago the health of her teeth took a turn for the worst as they started cracking and falling out due to a particular hereditary condition. With hardly a tooth left, she hid her mouth, stopped smiling and felt people staring. However, this winner of the "Shine 4 One" dental implant procedure now has an upper deck of pearly white teeth after losing almost every one of them. "I absolutely love it. I can't help but love it!" Sparling is a Winnipeg photographer and says she feels confident enough now to work with the public again.
The procedure specific to Charlene's case was a complete overhaul of her teeth called an "All-on-Four". It involves the embedding of 4 screw-like implants into the jaw bone followed by inserting a fixed denture. Its results create the complete function and look of a natural set of teeth. For Charlene, this meant a whole new beginning to life with teeth. Not only did she receive a new set of teeth but more importantly, her confidence, something vital for your own success.
Our goal is to make dental implants, specifically the all-on-four treatment, available to all people at lower costs as they are the best option available and we want to ensure that everyone gets the best treatment. Dental Implants are for those who wish to replace a single tooth or replace all of them. Read more on Dental Implants.